I have spoken a bit about the controversy of having a 'camera on every corner.' In that post I talked about increasing instances of surveillance in the public domain, and how when we are in public we are constantly being watched; there are hardly any instances where what we are doing is truly private.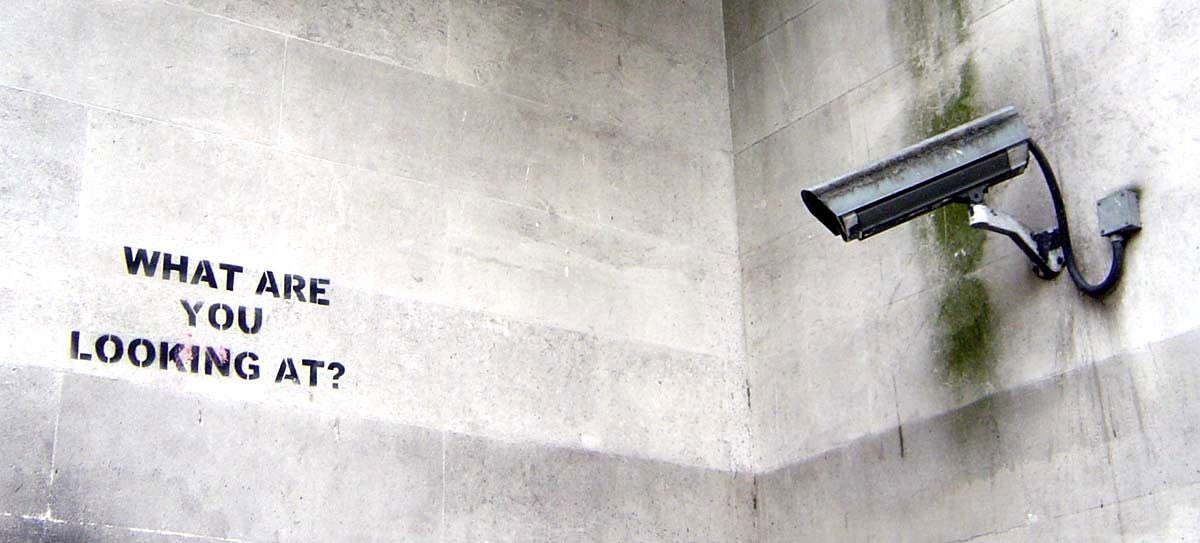 Whether that is a good thing or not is another matter. It comes down to where your priorities lie: privacy or security (a manipulatory binary that many government agencies, in particular, are quick to put forward). But what about your home? Surveillance on your private property, in your kitchen, in your bedroom.
That idea is preposterous. To everyone who hears it. Imagine the sales pitch in that typical television-sales-guy voice: "do you feel safe at home? What happens at your home when you aren't there? Well, buy this camera that records 24/7 and live-streams direct to our severs, in the cloud." Yeah, fuck off.
This is an exaggeration, but there are companies (see
Dropcam
) like this and, with due respect to them, there is a market for their products. There have been numerous
instances of theft
and assault being thwarted/recorded for evidence because of a home surveillance camera or a 'nanny-cam.'
Be warned, this is graphic:
That seems reasonable because a company like DropCam is not a company that one would associate with capturing data, about you, to sell to advertisers (through clever marketing, mind you) but what if it was Google selling this product to you; a company that has gained recent notoriety for watching your emails/personal details for advertising purposes.
There is a
recent report
, from The Information, that suggests Google is looking to buy Dropcam. This is hot on the heels of
buying Nest Labs
for a cool $3.2 billion. Neither party has commented on the alleged buyout, and that means there is probably some truth to it (and we all know Google likes to buy things). That means Google is becoming, evermore, omnipresent in not only our professional lives but our personal lives, as well.
Dropcam's products, themselves, can pick up patterns in your daily activities – for example, opening the front door at 07:30 to leave for work. The camera will recognise this as a normal activity and not alert you of danger. The company also stated that later this year, they would be incorporating and releasing
facial recognition
software into their products. Imagine what Google could do with this kind of data, from you, in your most sacred domain: your home.
Of course this is all a part of the
smart-home
wave that is looming large over us. Apple is also
reportedly
trying to make your home controllable via the iPhone. So all this worry and speculation could be teething pain into the future of the smart-living lifestyle – the kind of homes we always see in the movies.
Is that a bad lifestyle? Is that what we really want, or is that an impossible ideal that can only exist in cinema (and probably Japan)? Again that is the million-dollar question. Privacy or safety.
Do you want to be secure in knowing your home is safe when you are not there, but have Google know everything about your home life. Or do you want a smart fridge that orders beer automatically when you are running low, but have the amount of beer you drink readily available to the police if you get into an accident. There are trade-offs on all fronts. So it is up to you to decide.
At heart, though, I think all of us want to be lucky enough, like Joaquin Phoenix, to fall in love and have circa-sex with Google/Apple – with a Scarlett Johansson voice, of course.
EDIT:
It has been confirmed that, on the 20th June 2014, Google's Nest Labs completed a cash deal of $555 million for Dropcam. Nest Labs
has also said
that Dropcam will fall under the same privacy policy as Nest - ensuring data won't be shared with anybody (even Google).
How true that is remains to be seen. I mean corporates don't lie to us, do they?
---